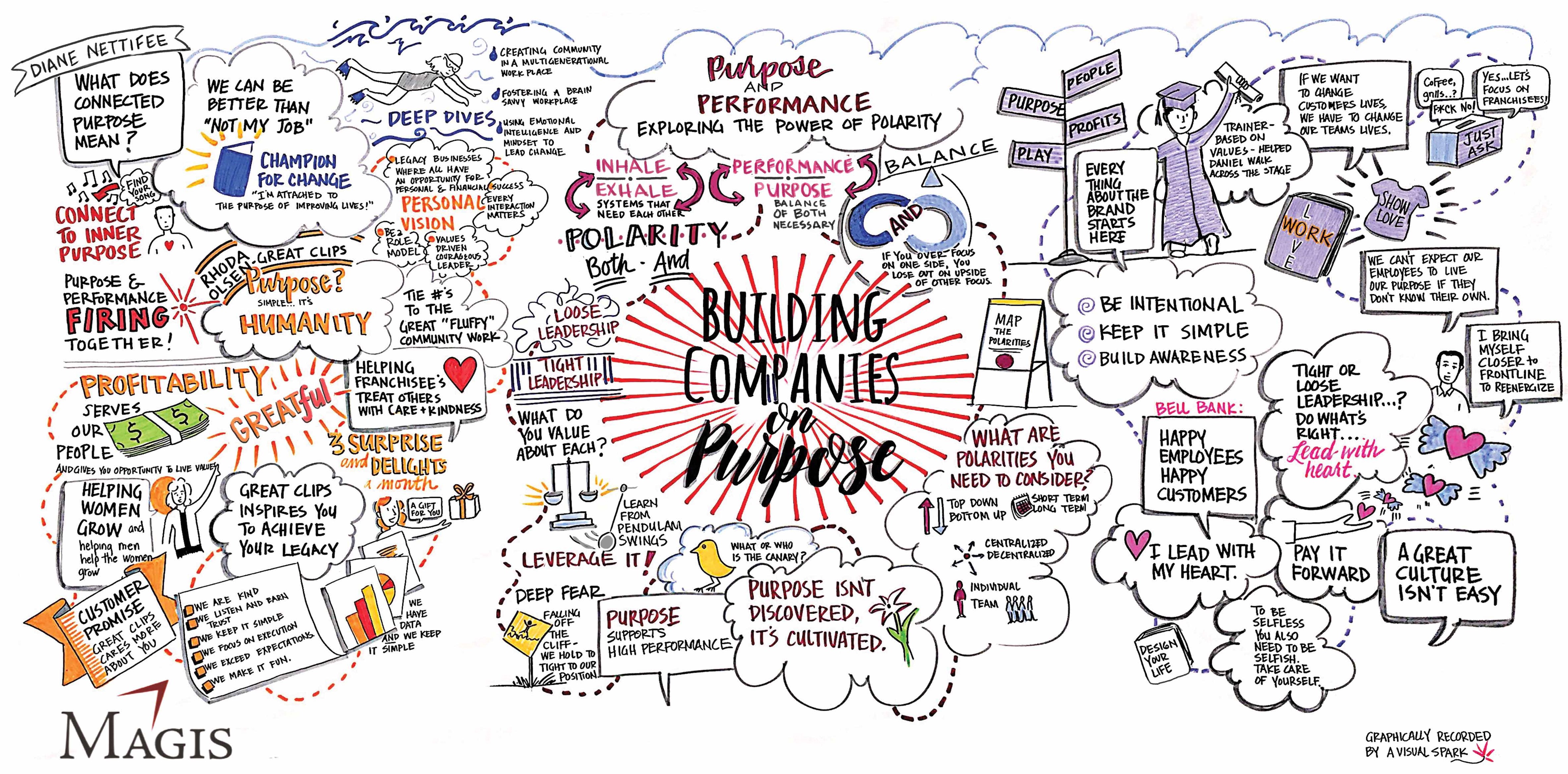 Magis works with you on your journey to the more through three overarching phases:
Guide through a process to see their current reality and vision of success that aligns with their values and purpose
First and foremost, Magis works to understand what success looks like: what is the difference between reality and the vision and how do we get from one to the other? Initial meetings and discussions are always grounded in this theme. Then we create a process together help move from where they are functioning to achieve the vision, which is tailored closely to your needs.
Perhaps your company is doing well and heading into growth; you want to ensure that you retain the best of your culture as you change and grow. Or maybe you are in a time of change and want to use your values and purpose to help align the executive team on leading the change. It could be that you have been through a difficult challenge and want to rebuild from a place of strong identity. These are just examples of the reasons companies large and small have looked to Magis to maximize the opportunities that change brings.
Coach and develop leaders, teams and employees to choose actions and engagement that drives alignment and outcomes
Magis has a unique approach that makes sure the work done together methodically moves forward while still being tailored. This consists of a blend of tools and Magis commitment to deep-diving: it is possible to see a beautiful coral reef from the surface, but to really understand and study what makes up that coral reef and what it needs to survive requires leaving the surface and getting up close. There is more work, but there is more reward as well.
After guiding through a process to see reality and envision success, Magis works with all stakeholders to help them choose the actions that will move the needle from that reality to that vision, creating success.
Engage the whole organization using a unique approach to bring your vision of success to life
After choosing comes the work to make those choices the new reality. This last phase ensures that all moving pieces are working in sync so that the progress made together can be sustained.
There are plenty of opportunities to choose short-term, but when you are ready for more, there is only Magis.
Our Services
Executive Team Development
Values/Purpose/Vision/Strategy development
Cultural assessment and creating unified culture around shared values
Executive Coaching
Transition and succession planning and coaching
Team and organizational retreats
Key Collaborations
Arbinger Institute: As a partner facilitator with the Arbinger Institute, their resources are a key to the work that we do. Arbinger's work on Mindset and the accompanying workshops, tools and resources are fundamental to deep dive work in any organization
Emotional Intelligence: EQ assessments, coaching and development are a key element of our work

Other Assessments and Tools
Myers Briggs

Type Coach

Intentional Leadership

Kouzes and Posner: the leadership challenge 360

Creatrix
Let Magis guide you to bringing more into your organization